For Sale
- Condominium, Residential
Alila2
Designed for those who appreciate the beauty of nature and the serenity of sea breezes, ALILA2 promises breathtaking views, enchanting landscaped gardens, along with all the luxuries and amenities you'd expect from a modern resort-inspired condominium.
What truly sets ALILA2 apart is its enviable location. It rests high above the hustle and bustle of this beautiful island yet close enough to Batu Ferringhi, international schools, medical facilities, retail outlets and dining choices Penang is known for.
ALILA2 is a contemporary ode to wide open spaces that sets you free from all the things you wish to leave behind as you seek solace in your sanctuary.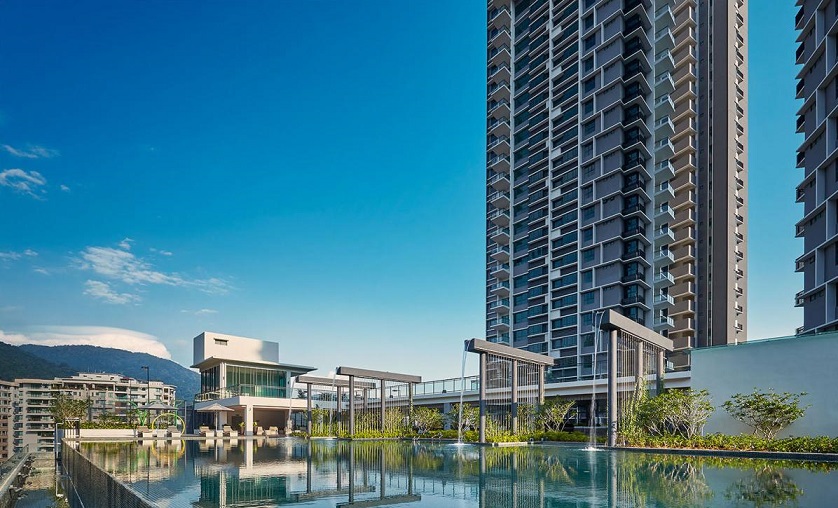 Alila2 is more than contemporary design, breathtaking landscape and captivating views.
This development is designed to meet the stringent standards of the Green Building Index (GBI). ALILA2 focuses on increasing the effiency of resource use like energy, water and materials, while reducing building impact on human health and the environment.
Some of the ways it has achieved this is by using specially selected glass that blocks out heat, hence ensuring reduced air-conditioning usage.
It also uses T5 light fittings, further enhanced by timers and photo-sensitive switches, all of which save electricity.
Water and sanitary fittings are certified water efficient, hence reducing the buildings' water usage by more than 50%.A specially designed rainwater collection system has also been installed to collect and store rainwater, which will then be used for landscaping purposes. In addition, the fire protection system has an innovative recycle system for recycling test water to further reduce water requirements.
And to further reduce environmental impact, 47% of the property is covered in trees and gardens. Making it not only pleasing to the eye, but considerate to the planet as well.
Perfectly located to bring you abundant luck and prosperity.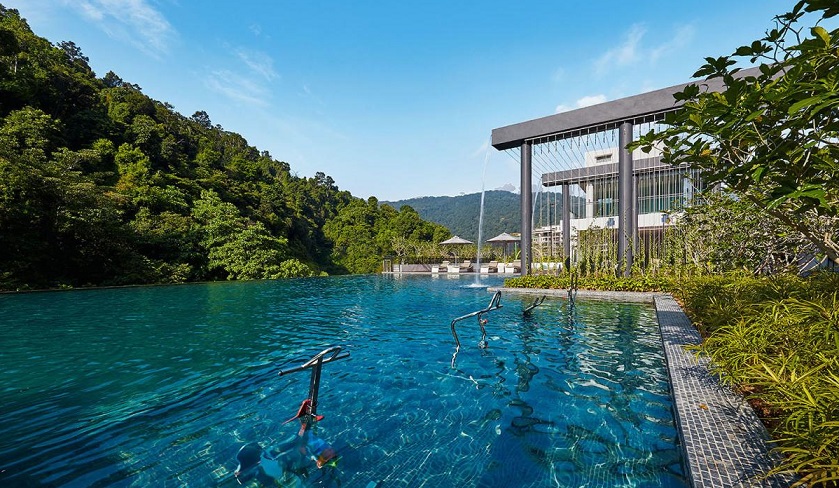 ALILA2 is at an optimum height and fronts the ocean, hence embracing all the elements of good Feng Shui.
The symbolic presence and prominence of the Green Dragon to its left and the White Tiger to its right appear to be matured and strong. Their bodies curving graciously towards each other at the back of the property, forming a shape that emulates an emperor's throne.
While the gentle hills enveloping ALILA2 symbolise the Black Turtle which protects the entire environment. Thoughtful planning and positioning of ALILA2 further harness the benefits of the topographic and geodetic features of the terrain. This auspicious landform and lush greenery will bring abundant good fortune and great comfort to the residents for many generations. In short, the location of ALILA2 befits the location of a palace.
ALILA2 is perched high above the upscale neighbourhood of Tanjung Bungah. Yet close enough to Batu Ferringhi, international schools, medical facilities, retail outlets and all dining choices Penang is known for.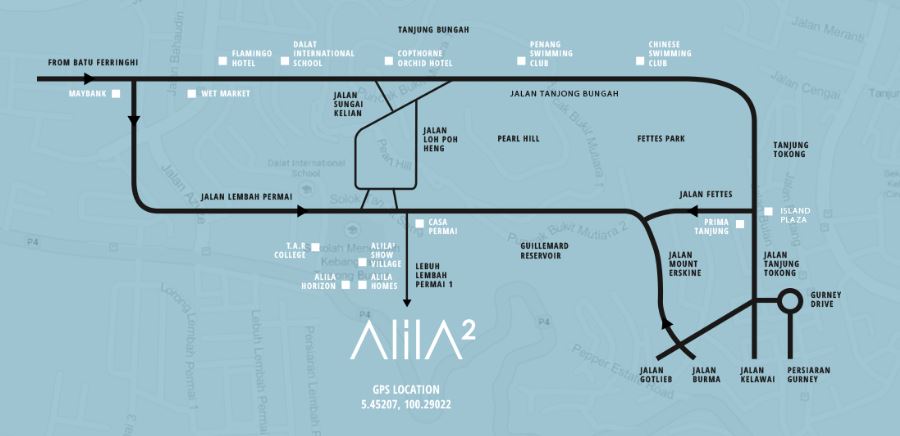 For further information, feel free to contact me at:-
Name : Eugene Lee
Tel : +60164438933
Email : propertylanepenang@gmail.com
Website : www.propertylane.com.my